Chiropractors Serving Olathe/ Overland Park:
Dr. Molly M. Scott D.C., FASA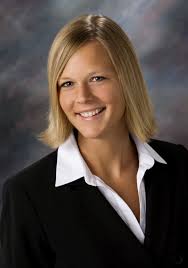 Dr. Molly (Meylor) Scott was born and raised in Sioux City Iowa. As a high school athlete Dr. Molly excelled in Soccer and after graduation went on to attend University of Northern Iowa. Dr. Molly grew up in a chiropractic family and after seeing first hand all the wonderful things chiropractic could do for people, she naturally wanted to follow in her fathers footsteps and own her own chiropractic practice. Dr. Molly attended Palmer College of Chiropractic in Davenport Iowa. During her time at Palmer College Dr. Molly was a teaching assistant in the chiropractic rehabilitation labs where she helped teach students about exercise, injury rehabilitation and physical therapy modalities such as muscle stimulation and ultrasound. Dr. Molly graduated in 2006 from Palmer College of Chiropractic, becoming the 28th chiropractor, over 3 generations, in her family.(see photo below) Since graduation Dr. Molly Scott has been working in her fathers practice in Sioux City gaining experience and further refining her skills. Dr. Molly also participated in a clinic abroad trip in February 2008 where she acted as an extension faculty member for palmer college of chiropractic, taking 20 students to Vietnam to provide free care to the people of the region. While in Vietnam Dr. Molly oversaw the care of over 3500 patients in 10 days. Dr. Molly has also obtained her acupuncture license through her studies with the world renowned Dr. Richard Yennie. She is a member of the ICPA (International Chiropractic Pediatric Association) which, through attending seminars, is able to stay on the cutting edge of chiropractic and patient care. Dr. Molly is also a proud member of the Olathe Chamber of Commerce and the Kansas Chiropractic Association. Dr. Molly loves children and is excited to provide care for the families in Johnson County.
Dr. Toby A. Scott D.C., BPE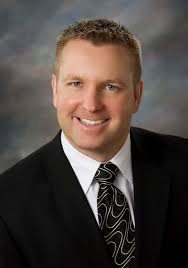 Dr. Toby Scott brings a unique set of skills to Procare Chiropractic PA. Dr. Scott is a specialist in chiropractic orthopedics and chiropractic rehabilitation. Dr. Scott has successfully completed both residencies in orthopedics and rehabilitation at Palmer College of Chiropractic after receiving his Doctor of Chiropractic Degree. This rare opportunity gave Dr. Scott the chance to further his skills in a training program that very few in the world have undergone. These programs involved 3.5 additional years of intensive training by some of the worlds best and most well known chiropractors. During these specialty programs Dr. Scott attended over 300 hours of continuing education, instructed classes and labs for thousands of future chiropractors, taught alumni through Palmer continuing education, was the Chiropractor for the Palmer rugby team, helped supervise the adjusting at many sporting events, took students to India, Morocco, Brazil and Vietnam to set up free chiropractic clinics, and worked in the Palmer College Sports Injury and Rehabilitation Department. Dr. Scott has completed level 1 and 2 ACRB exams for his diplomate in rehabilitation and is board eligible for his diplomate in chiropractic orthopedics. Dr. Scott also helped design and implement into the core curriculum courses in chiropractic rehabilitation. Dr. Scott is a past Assistant Professor at Palmer College of Chiropractic where he was lead lecturer and lab instructor for two courses in chiropractic rehabilitation. Dr. Scott has a passion for fitness and health and a keen interest in sport performance. Dr. Scott completed his undergraduate training in exercise science and sport performance from the University of Alberta in Canada, and continues to work with athletes of every level in a wide variety of sports. Dr. Scott has also undergone extensive training in areas of automobile accidents and accident related injuries from the Spine Institute of San Diego. Although Dr. Scott has a love for working with sports, occupational and automobile injuries he is excited to educate and help patients of all ages.
Meet Our Chiropractic Family
Over 3 Generations of quality experienced Chiropractic Care